Naturally hazy super ale – fruity, hoppy, unfiltered.
A naturally hazy, bottle-aged super beer. A beer specialty with the finest top-fermented ale-yeast, spicy-floral Hallertau aroma hops and a lively malt sweetness.
Available here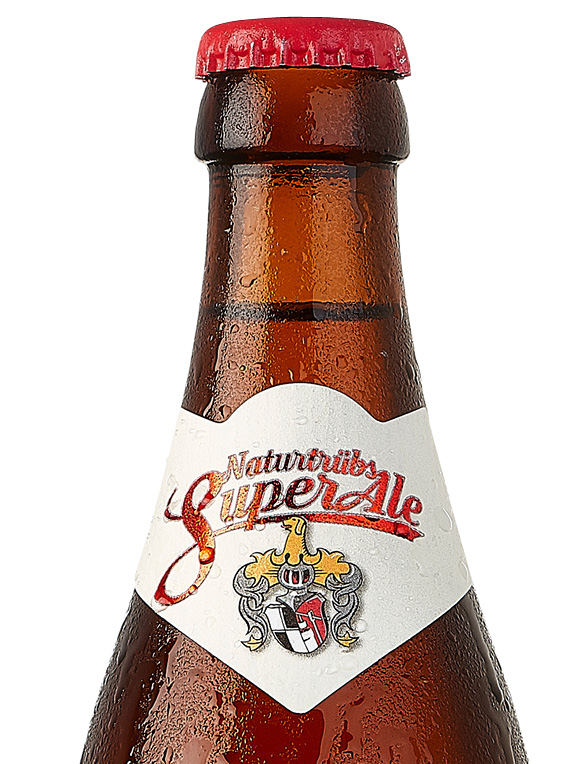 Fruity, spicy-fresh hop flower, light malt sweetness.
4.9
Alcohol content by volume
22
Bitterness units (IBU)
With: Ale yeast, Hallertau aroma hops (Perle, Mittelfrüh, Tradition), malts (Pilsner, Weizen hell, Caramünch Typ2®, Abbey Malt®) and brewing water.